How to Create an Exhilerating Chicago-Themed Date Night (At Home)
Dreaming of a romantic Chicago-themed date night filled with the vibrant energy of the Windy City, but unable to visit Chicago?
Fear not, as we bring the essence of this iconic city right to your doorstep!
Get ready to embark on an unforgettable Chicago-themed date night at home, immersing yourself in the lively streets and capturing the spirit of the Windy City. From deep-dish pizza to jazz music, we'll guide you through creating a memorable experience that perfectly embodies a Chicago-themed date night.
Setting the Scene for a Chicago-Themed Date Night:
To kick off your Chicago-themed date night, it's crucial to set the scene and create an atmosphere that reflects the charm of the city. Transform your living space into a Chicago-inspired haven by incorporating iconic landmarks such as the Willis Tower, Navy Pier, or the famous "Bean" sculpture in Millennium Park. Next, enhance the ambiance with photographs or posters showcasing Chicago's stunning skyline. Dim the lights, ignite some candles, and let the romantic atmosphere envelop you both.
Deep-Dish Pizza Delight: A Taste of Chicago:
No visit to Chicago is complete without indulging in its renowned deep-dish pizza. Embrace the challenge of making your own at home! Gather the necessary ingredients, including pizza dough, mozzarella cheese, tomato sauce, and an array of your favorite toppings. Follow a trusted recipe or unleash your culinary creativity with a unique twist. While your pizza bakes to, plan out a future trip to the city, or reminisce about memories if you've been there before.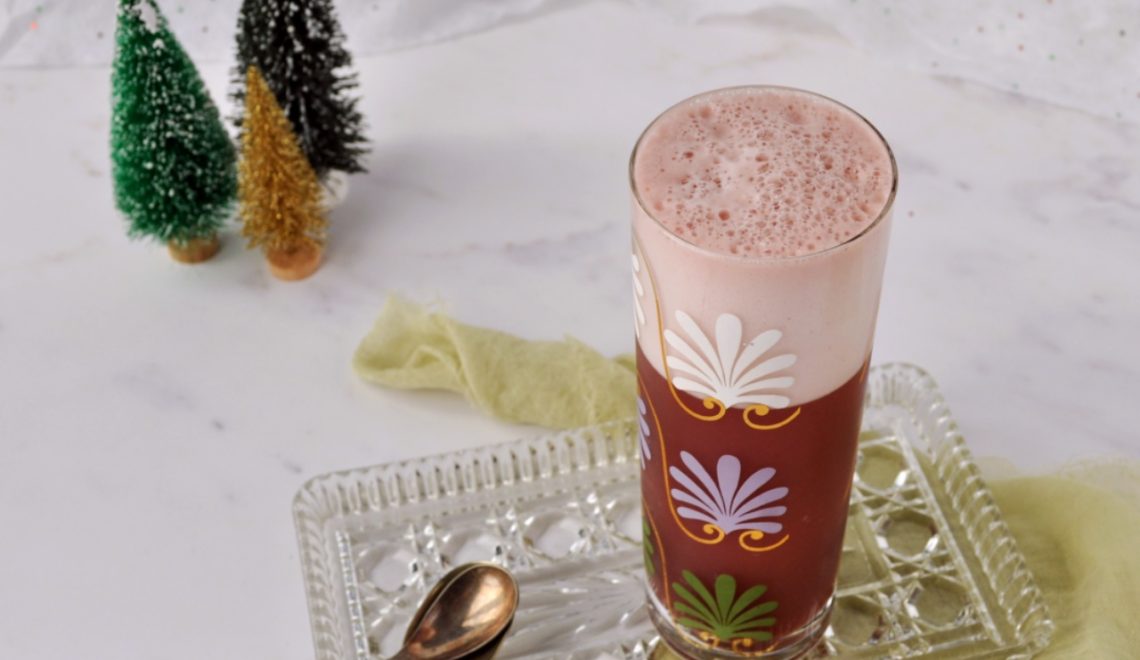 Crafting Chicago-Style Cocktails:
Elevate your date night experience by crafting Chicago-inspired cocktails. Begin with the classic Chicago Fizz, a refreshing concoction comprising gin, lemon juice, powdered sugar, club soda, and a dash of grenadine. Also equally delicious is a South Side cocktail, a delightful combination of gin, lime juice, simple syrup, and mint leaves. Sip on these zesty libations as you delve into conversations about Chicago's vibrant history and culture, deepening your connection with the city.
Groove to the Soulful Rhythms of Chicago Jazz:
Immerse yourselves in the captivating rhythms of Chicago's renowned jazz scene. Curate a playlist featuring influential jazz musicians such as Louis Armstrong, Miles Davis, or Ella Fitzgerald. Dim the lights, let the smooth melodies permeate the room, and allow yourselves to be transported to an intimate jazz club. Consider dressing up for the occasion and relish the joy of dancing together to the timeless beats of jazz music.
Chicago Movie Marathon: Lights, Camera, Windy City:
After relishing your delicious homemade deep-dish pizza, cozy up on the couch for a Chicago-themed movie marathon. Select films set in the city or featuring iconic Chicago landmarks. Excellent options include classics like "Ferris Bueller's Day Off," "The Blues Brothers," or "The Untouchables." Immerse yourselves in the cinematic journey while munching on Chicago-style popcorn or savoring a box of Garrett's famous caramel and cheese popcorn.
Sweet Treats to Top It Off:
No Chicago-themed date night would be complete without a delectable ending. Treat yourselves to classic Chicago desserts. Indulge in a slice of Eli's Cheesecake, a beloved Chicago staple renowned for its creamy texture and variety of flavors. You can also whip up a homemade Chicago-style caramel and cheddar popcorn mix. Or savor a traditional Chicago-style hot fudge sundae for a taste of the city's sweet delights.
Conclusion:
Even if physically visiting Chicago may not be an option, you can still capture the vibrant spirit of the Windy City and create lasting memories with an enchanting Chicago-themed date.
If you loved your at home visit to Chicago, check out our tips for traveling to New Orleans from home.