At Kind of Going Places our goal is not only to have fun and try new things but to learn about different cultures, holidays, celebrations from around the world. Celebrating Lunar New Year, aka Chinese New Year, is a massive holiday/celebration full of traditions, superstitions, feasts, fireworks, and family. Whereas most of our posts are How to's of sorts, this will more of an educational post, learning about some of the interesting traditions that go along with this holiday.
The interesting part of this holiday is that it has a few different phases and takes place over a longer period of time than you would think. Businesses shut down for a week plus, and people travel from all over to be with their family. Personally, I can not think of a holiday that impacts more people over a longer period of time in the world than Lunar New Year.
Celebrating Lunar New Year Timeline
January 14, 2023
Leading up to Lunar New Year (AKA Little Year)
Starting on the 23rd day of the 12th Lunar Month and leading up until the New Year's Eve. It is important to clean the house leading up to the New Year. Essentially, out with the old and in with the new. Also it's time to shop for gifts and new clothes to wear for the new year.
January 14, 2023
January 21, 2023
New Year's Eve
This is what most of us would consider the holiday portion. Taking place on the 30th day of the 12th Lunar Month. This day is for family dinners, handing out red envelopes, visiting ancestor's graves, and staying up until midnight.
January 21, 2023
January 22, 2023
New Year's Day
On the first day of the New Year, people relax, visit family, give gifts and test their new luck gambling.
January 22, 2023
February 5, 2023
Lantern Festival
This marks the end of the Festival and includes lanterns and dragon dances.
February 5, 2023
The Little Year
The time from 8 days before New Year's Day is called Little Year and is essentially your time to prepare. There are 2 activities that take place before New Year's Eve: cleaning and shopping. You want to clean your home as much as possible in preparation for the New Year. "Out with the old and in with the new" is how you might describe this. You want to put an end to the previous year, and bring yourself good luck for the coming year. Good luck or fortune plays an important role in the holiday. The other activity is shopping, and you shop for one of 2 things. You shop for gifts, or you shop for the new clothes you will wear on New Year's Day. Again, out with the old and in the with new. Now that you have a clean home and some new clothes (and maybe some gifts), you are ready for the meat and potatoes (kind of literally) – New Year's Eve.
New Year's Eve
New Year's Eve is what you might call the main holiday. This is the day families gather together and have "Reunion" dinners. There will be feasts prepared with very carefully selected foods (more on that later). Children and unmarried adults are given red envelopes full of "lucky" money. The amounts can vary greatly from a few dollars to hundreds depending on the circumstances. The money is supposed to bring luck and fortune so some might even use it to gamble as a result. Much like the New Year's Eve based on the Gregorian Calendar, people will stay up until midnight to celebrating Lunar New Year.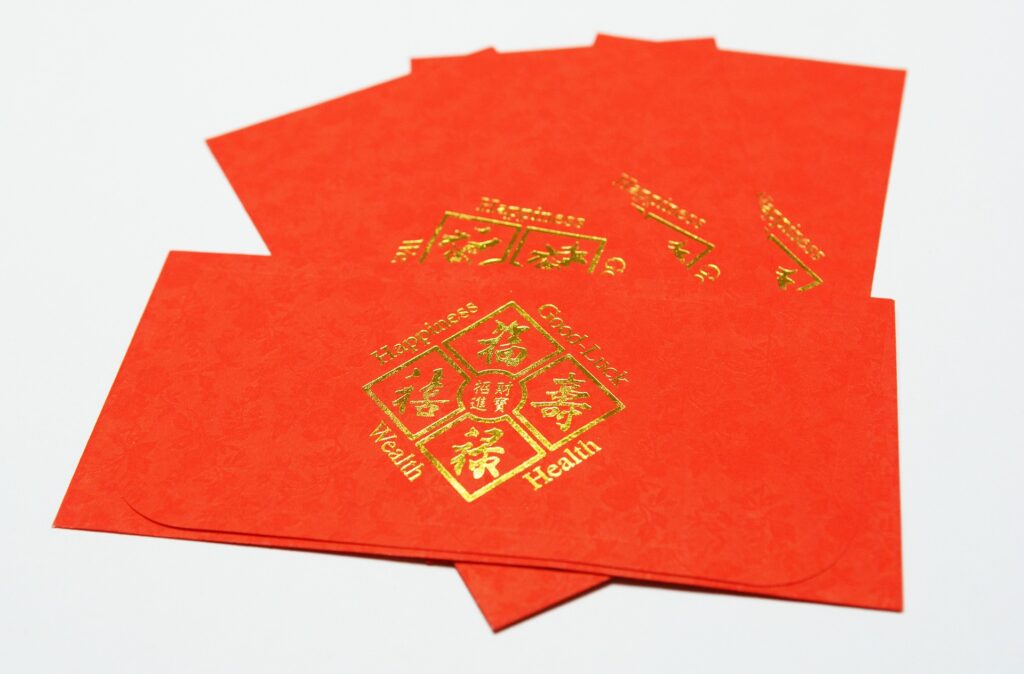 Food is not just about Taste
As we mentioned before, the food choices are not just about taste, although they are mostly pretty tasty. Each food is thought to bring good luck and fortune in specific ways, like granting wealth or health, etc. Some examples of the foods that might be eaten and what they are thought to bring are as follows: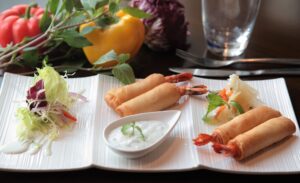 What to Do on New Year's Day
New Year's Day is a low-key day just like many other holidays. You may visit relatives, you may set off fireworks, but this will not the busy event of the previous day. You get into your brand new lucky clothes and enjoy family or even a show. There are a few things you should not do though.
What Not to Do on New Year's Day
Like many traditions around the world, there are a few supersitions connected with specific activities on New Year's Day. As with much of the festival, a lot has to do with luck and how your luck will show itself in the coming year. The first thing to avoid is sweeping (or cleaning for that matter). If you sweep up anything, you are considered to be sweeping away your good luck for the future. Next, do not eat porridge, or you will become poor in the coming year (that one seems really literal). Finally, do not wash your clothes or hair, if you do you will be washing your fortune away. Good thing I don't like poridge and honestly you don't have to ask me twice to not clean, and one day of not washing my hair and clothes is no big deal. This is seems pretty easy, thinking the year of the Rabbit is going to be my year!
The Lantern Festival (Closing Ceremony)
Celebrated on the 15th day of the first Lunar month is the Lantern Festival. This marks the final day of the Celebrating Lunar New year. There are many believed origins but there does not seem to be a one truth, unsurprisingly since the holiday is many centuries old. There will be many displays of Lanterns, some being extremely large and elaborate. Although you will see some of the smaller round red lanterns that might be familiar to you, the floating sky lanterns that you may remember from Tangled are no longer as popular due to the fact that they are considered a fire hazard – although they sound like they would be pretty cool to see to us.
There is a popular activity of trying to figure out lantern riddles, based on complex word play, these riddles can be extremely difficult. This is also the day where the dragon and lion dances (that you may have seen on television) happen. The traditional lion folk dance involves 2 people wearing a single suit and can be quite complex. There is also a Dragon dance where a large team of dancers manipulate a long flexible dragon model (instead of wearing a dragon costume). Also any holiday would not be complete with fireworks, and since fireworks were invented in China (Lunar New Year is synonymous with Chinese New Year) this is probably the time for a spectacular fireworks show. (Disclaimer: We do not expect you to have a giant fireworks display at home.)
Gong Hay Fat Choy – Happy New Year
"Gong hay Fat Choy" is the Cantonese way to say Happy New Year, and you can also say "gōng xǐ fā cái /gong-sshee faa-tseye/" in Mandarin.
The intent of this post is not to tell you how to celebrate Lunar New Year but to hopefully teach you something you did not know. For us, we intend to try to get involved with as many of these traditions as possible, whether it be at home or by visiting some local events. Even though we wouldn't traditionally celebrate this holiday, it's super fun and rewarding to try to experience for ourselves.
If you enjoyed celebrating Lunar New Year with us, check out some of our other really fun Holiday experiences like Let's Make Amazing Cinco De Mayo Food or Celebrating a Fun Filled New Year's Eve at Home.