Great Friendsgiving Ideas That Will Impress
So you are here looking for Friendsgiving ideas? We have no idea when this whole "Friendsgiving" thing started, but out of no where sometime in the last decade, it became a thing. What is the difference between a "Friendsgiving" and a normal hangout? Well as best as we can tell it's a simple a matter of the time of year. If your hangout happens in late November or December, it probably qualifies. Now do all hangouts qualify for the status of a "Friendsgiving?" No of course not! Based on the official rulebook that I just invented, there are some guidelines including the aforementioned timeframe:
THE RULES
Now that we know the completely not made up at all rules, it is time to plan our event. We here at KindofGoingPlaces, believe that the perfect (well, maybe not perfect, but ya know, pretty good) Friendsgiving has 7 elements: Music, Activities/Games, Appetizers, Sides, Main dish (or 2), Dessert and Drinks. We (mostly me as far as the food is concerned) have some Friendsgiving ideas that will help you put it all together, or worst case, give you some fun ideas for dishes to try during the holiday season. One important note though, there are no effing marshmallows used in any of our recommendations and if that's what you want stop reading now. You are a terrible person. Smoregan and Mallowry weep for you.
Apps are not just for phones
For appetizers you probably want to keep them very light, since ya know, everyone will be gorging themselves on food and drink and cake for the duration of the event. Depending on how much you like your friends, that could be anywhere from 2 to 8 hours. If you don't like your friends maybe just eat all the food yourself. I won't judge. Much…
Turkey Cheese Ball
Some people like cute, artistic appetizers. Not me, but Smoregan and Mallowry do. This is kind of creative maybe even a little cute. For me though, the thought of eating a ball of cheese sounds great, and where else are you going to store all those pretzels?! Ok fine, I'm trying to be cool, this is amazing and I love everything about it… here is link so you can share the joy with us.
Roasted Red Pepper Pumpkin Devil Eggs
Well that is a mouth full, you lost me at the long name and the pumpkins but some people may like this (ie, Mallowry). I mean deviled eggs are pretty good. If by chance you think this is a good idea here is how it is done.
Which Side are you on?
For most of the year, side dishes are an afterthought. "What kind of vegetable can I eat that will make me feel less guilty about eating this fried chicken?" "How can I make this salad so I don't hate myself for eating it?" You get the point, sides are not usually the most fun part. But during the holidays, everything changes and side dishes become magical, wonderful, stars of the show. In many cases the side dishes outshine the main course, and with our suggestions, that probably won't change.
Marscapone Mashed Potatoes
Can't even pretend to not be excited about mashed potatoes. Truthfully, you usually don't even have to do anything fun for mashed potatoes to be amazing but this is a twist I can get behind. Make this and your guests will not be disappointed, and if they are you need to find better friends.
Sweet Potato Rolls
OK let's not overthink this, it's bread, bread is good. The other great thing is you can trick yourself and your friends into thinking this is healthy. Because you know, sweet potatoes are a super food or something. Just make it, eat it, and everyone wins.
Choose your main
Now on to the main course. Remember no matter what you make, 30-50% of your guests (notice they are not friends when there is a negative behavior reference) will not be happy. So the advice we will provide is: don't try to please everyone, it's an exercise in futility. That being said, don't completely ignore things you know your guests won't like, just keep it simple and don't stress.
Thanksgiving Pizza
Not sure you need much of an explanation, pretty sure everyone in the world knows what pizza is and everyone in the US of A knows what Thanksgiving is. If you don't know what either of these things are, I'm sorry we can not help you. This is probably closer to being a pie rather than a pizza, but close enough. Crust, mashed potatoes, turkey, and stuffing are all there, so it's the full gamut of Thanksgiving classics. If this interests you, you can learn how to make it here!
One Pan Thanksgiving Dinner
Sheet pan dinners are all the rage, so why limit yourself to using them for easy weeknight dinners when you can make one to feed your freeloading friends! A little prep work, throw it all on a sheet pan (or 2), and boom, instant-ish dinner (and probably sides too!). If this is your game, I have a recipe for you.
Slow Cooker Pulled Turkey
Most of you have had pulled pork or pulled chiken at some point in your life. But how many of you have had pulled turkey? I'm guessing not many. To be completely honest our answer would have been no, except this is what we served at our Friendsgiving last year (I'm told it was Friendsmas and not Friendsgiving, but I feel they are the same event). Aside from all that, this is a great way to make a simple, moist, delicious turkey – just make sure you start it long enough ahead of time so it's ready. Pro-tip: you can use a pressure cooker/instant pot to cut out a lot of the time required. If you are one of those people that needs recipes, check this out.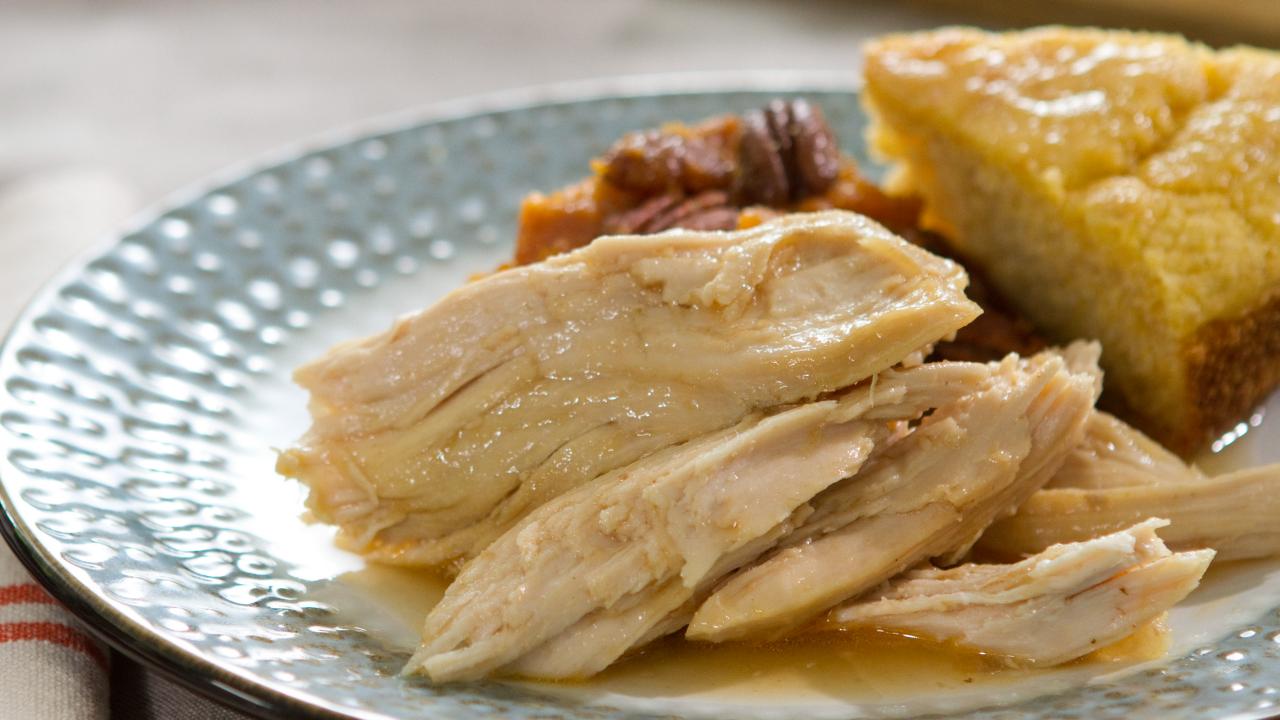 Cocktail Hour
Thanksgiving Margarita
Ok well apologies for the excessive use of pumpkin in the drinks and desserts. We think even if you aren't the biggest pumpkin fan, this has enough other flavors to balance it out. Since I'm not the biggest pumpkin fan in the world and I like this, that should tell you something. I / We think you should at least give this a try.
Apple Cider Mule
As a big fan of mules, this recipe is a winner as far as we are concerned. The cool, refreshing taste of the ginger and lime, combined with apple cider and of course Vodka is a near perfect balance of flavors. Not really sure there is much else to say about it, just drink it!
Spiked Pumpkin Spiced Latte
For all your PSL fans (that's Pumpkin Spiced Latte for those of you not in the know), this will be a winner. I mean it's just the same Pumpkin Spiced Latte you all know and love, but mixed with booze! Honestly this might even convert me, but I wouldn't jump the gun on that one just quite yet. This is something you will either love or hate, but for the lovers this wil be very loved!
Sweet, Sweet, Sweets
Acorn Candy Cookies
Oh boy are these things cute. Simple, tasty (who doesn't like chocolate and cookies?). In just a few minutes, you have an amazing – both flavor and aesthetic wise – treat. Everyone will enjoy this, well, maybe not everyone, but who cares.
Pumpkin Roll
More Pumpkin, I guess people like this stuff. The good news is this is loaded with enough sugar to mask the pumpkin, which is always my goal of pumpkin foods. Whether you are on team pumpkin or not, this probably won't be a completely terrible addition to your event.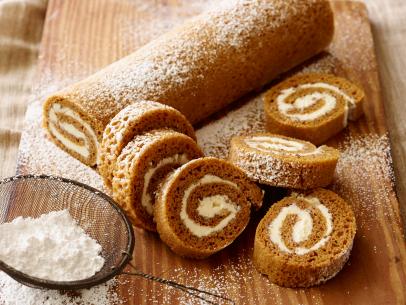 So much room for activities
In the interest of not having to talk to your guests for 6 hours, you will probably want to have some games and activities ready. Either that or be ready to listen to everyone complain about their jobs or tell you how great their children are..which is fine I guess, if that is your thing.
Outdoor Activities
If you are lucky enough to not live in the frozen tundra, you could take part in some outdoor activities.
Silly Indoor Activties
Usually reserved for childrens birthday parties, but why do they get to have all the fun?
Indoor Games
Board games, card games, etc. These are kind of a best of both worlds games, where they are leisurely but still competitive, and added bonus you get to drink while you play. Also you get to beat your friends at things. Some ideas we had:
A list of songs to play (AKA Playlist)
No paragraph needed here, just a playlist of some chill songs for groups of friends.
How to say Good-Bye
Now that you spent the better part of a day impressing your friends who were not going to be impressed, it's time to say good-bye. Typically this is a simple process, where you say "Good-Bye can't wait to do this again" but sometimes you get the guests that don't want to leave. Now guests that don't want to leave will likely not take any hints, so don't bother with "I'm really getting tired" or "I'm going to sleep great tonight". You need to be a little more direct with these folks. Not so direct as telling them to get the F out. Something in between, ya know like, well it was fun, drive safe.
Sooo….this was fun. Drive safe.