Welcome to Kind of Going Places! We are Matt and Laura (and Smoregan) of Kind Of Going Places, a blog created from our love of creating fun, unique experiences from around the world, from the convenience of home!
Our relationship began in March of 2020, just as the world was closing due to the Covid-19 pandemic, because what better time to start a new relationship than with the start of worldwide plague?! With pretty much zero options to find entertainment for ourselves out in the world, we needed a way to still have fun while we got to know each other. We're both travel lovers and self proclaimed foodies, and quickly realized that if we couldn't go visit the places we wanted to see, why not just recreate those experiences on our own?
Very quickly, our weekly at home quarantined dates, became a trip to a new city. In those early weeks we traveled to Mexico, New Orleans, and Italy, all without leaving our bubble. What started as a fun way to pass the time, became an integral part of our relationship. Since those early dates, we've kept the tradition going and still have regular themed hangouts, now with a backlog of ideas to try.
About Kind of Going Places
Our blog is aimed to inspire our readers to create fun, unique themed hangouts of your own. We choose from a variety of categories (international, 50 states, sporting events, etc) and provide how-to guides, recipe ideas, activities and entertainment that fit a theme you can do right at home. Themed hangouts are a great way to put a unique spin on any get together. We typically use them as dates, but they can also be great for small gatherings or parties. For every theme we post about, we try the recipes and activity ideas at home, so we can share what worked for us, what set off smoke detectors, and general tips and tricks along the way.
Meet The Team
Matt is our in-house Master Chef and frequent idea machine. He's a self-taught foodie thanks to Food Network, and hasn't found a recipe yet that he can't handle. Matt loves to be as authentic in our recipes and themes as he can, especially when it comes to selecting ingredients.
Matt's Favorites:
Favorite Foods: Grilled cheese, Scrambled Eggs, Sushi
Favorite Dessert: Chocolate chip cookies, Whoopee Pies
Favorite Place to Travel: Hawaii
Most Wanted Place to Visit: Japan, Iceland, Yellowstone
Favorite Drink: Lemonade, Coke (though we don't drink soda often)
Favorite Cocktail: Vodka Martini, Manhatten
Laura is sous-chef to Matt and our resident baker. With a love of attention to detail, Laura adds the "little-extras" to theme days, including decorations, entertainment, and movie selections. She's also the head of kitchen cleanup.
Laura's Favorites:
Favorite Foods: Swordfish, Pizza, Pineapple
Favorite Dessert: Ice Cream, Milkshakes, anything with peanut butter
Favorite Place to Travel: Italy, Hawaii, Disney
Most Wanted Place to Visit: Ireland, Norway, England
Favorite Drink: Cream Soda (though we don't drink soda often)
Favorite Cocktail: Pina Colada or Miller High Life
Smoregan is the third, yet equally important member of our team. He showed on our doorstep one day with only a note that said he was from the Amazon. He's a happy go lucky little guy, with a love for sweets, and a habit for getting into mischief.

Smoregan's Favorites:
Favorite Foods: Chocolate and graham crackers
Favorite Dessert: Whoopee Pies
Favorite Place to Travel: New Hampshire
Most Wanted Place to Visit: Egypt (he tells us it is the birthplace of marshmellow)
Favorite Drink: Chocolate Milk
Favorite Cocktail: Virgin White Russian (he's way too young to drink!)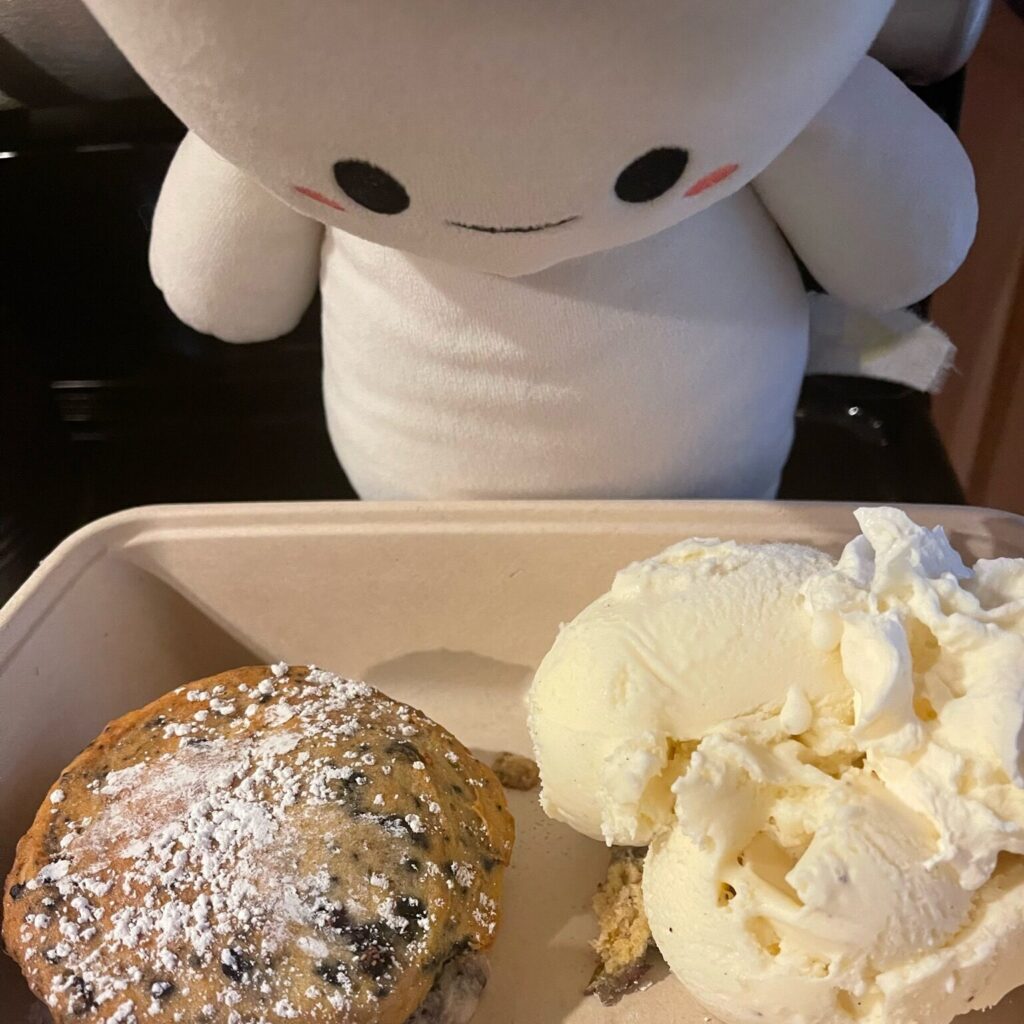 We hope you join us as we explore the world one week at a time, and hope to inspire you to do the same! We encourage you to share your stories if you attempt these ideas along with us!